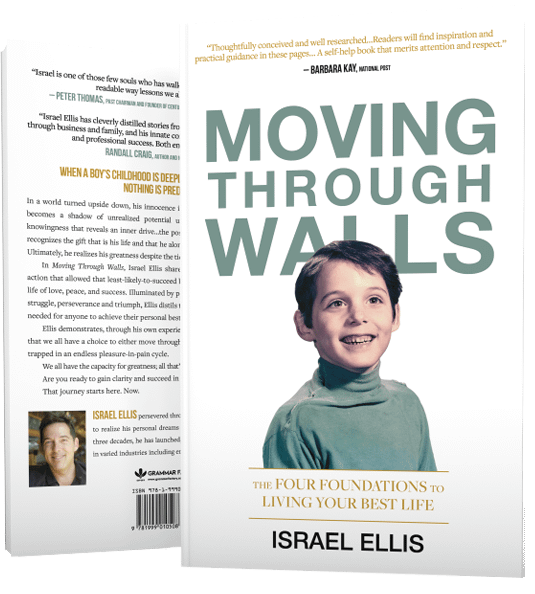 BUY BOOK
Moving Through Walls is a practical program for anyone ready to take action towards their dreams. Learn how to apply my four foundations of openness, faith, future and forgiveness, no matter where you are in life, no matter what circumstance you find yourself in.
I truly believe everyone has it within them to achieve their greatness, as long as they take responsibility for the choices they make.
Moving Through Walls provides life lessons on how to approach today's challenges. Find the weakest point in your wall where you can then permeate through it to get to the other side.
My goal is to help you break free from limiting self-beliefs and open your eyes to a new world of possibilities.
Let me be your guide on your journey to greatness. Watch my video.