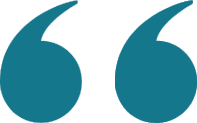 Thoughtfully conceived and well researched. Readers will find inspiration and practical guidance in these pages…a self-help book that merits attention and respect.
, National Post
Barbara Kay
Israel Ellis has cleverly distilled stories from his mentors, life lessons learned through business and family, and his innate common sense into a recipe for personal and professional success.
, Author and Management Consultant
Randall Craig
…a great book for anyone seeking guidance on how to become successful in life and in business. The book takes you through personal stories which can inspire anyone dealing with adversity.
, CEO, NVision
George Arabian
Israel's book was a pleasure to read, insightful, compassionate, offering wisdom that not many can put into words by many. He shares generously on an emotional level and a business level, combining the two in a way that anyone can learn from. It's a permanent addition to my library.
- Amazon.ca
Aviva
Inspirational and encouraging. This book is about how to navigate life from a high level, yet very personal perspective. Reading through this book feels like having a candid conversation with a friend in late-night. It's a book I will come back to from time to time for inspiration and for peace.
- Amazon.ca
Dazhen
In his nonfiction debut, Ellis is a direct and vivid writer and a highly relatable one, not only drawing on his own youth but also on his many deep conversations with his children. Readers will get a strong sense of his personality, and when Ellis writes about the innate human ability to rise above the seemingly impossible challenges, he's at his best. His urgings to move beyond bias and engage in true listening will resonate with many readers.
Kirkus